The great Sioux Chief, Sitting Bull, lived, died, and may be buried on the Standing Rock Indian Reservation near Mobridge, South Dakota. The actual location of Sitting Bull's grave is the subject of historical dispute.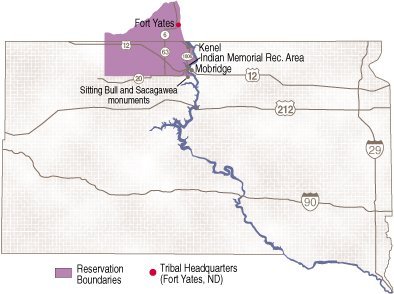 There is no dispute that the 8,500 Sioux who today live on the Standing Rock are at the center of an outbreak of Shigella that now concerns the South Dakota Department of Health. So far this year, there have been 57 confirmed cases of Shigellosis in South Dakota, and all but four in people who live in Corson and Walworth counties that are just across the Mighty Missouri River from one another in north central South Dakota.
Walworth County, with close to 6,000 people, is mostly white and has seen five Shigella cases in 2008. Then you cross the Mighty Mo at Mobridge into Corson County, one of the counties that make up the Standing Rock Indian Reservation that spans the South Dakota-North Dakota border.
Most people of Corson are Sioux, members of the Dakota and Lakota nations. Fewer than 4,200 make Corson home. There have been 48 Shigella cases so far in 2008 in Corson County.
Reservations like the Standing Rock are big open places with few people. It makes it necessary to translate numbers. For example, were a normal urban area of one half million people experience the same rate of Shigella now being experienced in Corson County, it would translate into 5,715 cases.
South Dakota's press release on the outbreak can be found here.